If you are looking to spruce up your space, paint is not the only easy fix. Pillows can really add some color, texture and can fluff up a room without breaking the bank.
You can never have enough pillows! Pillows can be changed for the season or to get a different feel and look in a space.
The colors on these pillows pulls the room together perfectly.
Bronze and teal pillows really give a pop of color to a neutral room.
These pillows are like contemporary artwork.
Use of light color pillows helps to lighten up the dark sofa.
Traditional Living Room
by
Evanston Interior Designers & Decorators
2to5design
Caitlin Wilson chose beautiful floral pillows to set the tone for the other fabric.
Eclectic Living Room
by
Philadelphia Interior Designers & Decorators
Caitlin Wilson
Glam it up with some sequin pillows!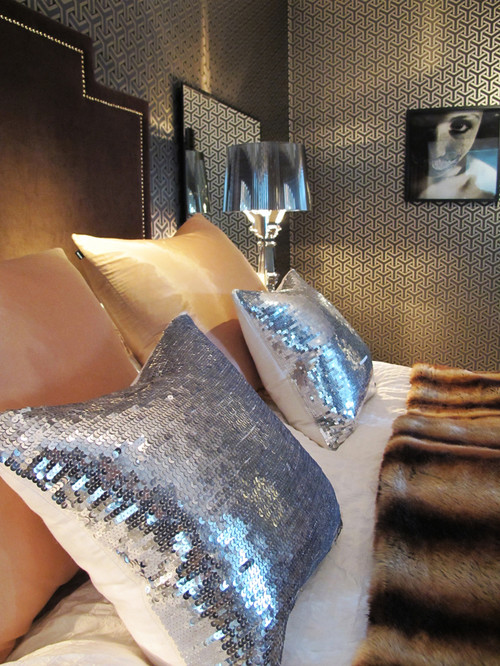 Thanks for stopping by!