I am so excited, this past weekend I ordered an antique french provincial headboard from Criagslist for my daughter. This was my first Craigslist purchase and I was a little reluctant, but I did it anyway. I ordered the headboard and the foootboard for $120.00 and I'll have to go pick it up in a few days. Keeping my fingers crossed and hoping all goes well!
I have a very ambitious plans for this headboard… I plan to paint it and tuft it in maybe a white velvet with crystal buttons… Doesn't that sound dreamy? That plan can change a hundred times before I even get the headboard. I know it's not going to be easy, my last tufted upholstery project, tufted ottoman, was so long ago and it was long ago was because it was quite a difficult project. But, I have been looking forward to doing this in my daughter's bedroom for a few years now. I have been searching for the perfect headboard for this project for along time…I would have liked to have found a bit more ornate headboard, but the one I purchased will do.
Here is the one I purchased…
I am thinking of using this ivory velvet fabric for tufting and painting the wood trim white, execpt I am wondering how the white going to hold up in a child's room, especially mine!
Here are to jewels I like to use…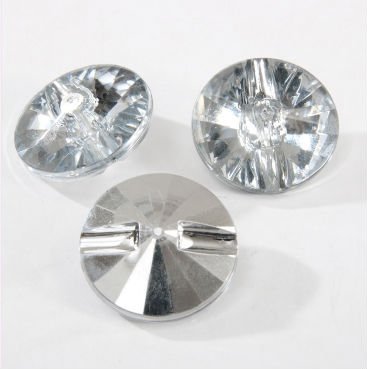 I am would love to tufted it like this…
Aren't they gorgeous? I can't wait to get the headboard… in the meanwhile, I have to get all the supplies together. I think this will be a fun project, a bit back breaking, but in the end I hope it will look nice.
Have a great day!