Hi everybody, I hope everyone had a relaxing and fun weekend. We tend to never really have a relaxing weekend, but we usually have a enjoyable weekend. This weekend we had four birthdays to celebrate, lots of fun!
One of the things that made this weekend even more exciting for me is that my husband started to build and install my gas fireplace, yeah! I have been anxiously waiting for this moment, I have always wanted a fireplace in my house. I love the cozy, comforting, warm feeling of a fireplace. Eventhough, I chose a modern linear fireplace instead of the traditional log fireplace, I'm sure it will still feel very cozy.
There used to be a long, thin window on this wall, which was so useless and didn't make any sense. So, we elimnated the window and put two windows with enough space to accomodate for the fireplace.
Boxed out floor to ceiling surround...
Here is the fireplace out of the box, it is huge!
We fired it up and it works, hooray! Love it!
Now, it is a matter of finalizing the finish of the surround.
Here are some of my inspirations…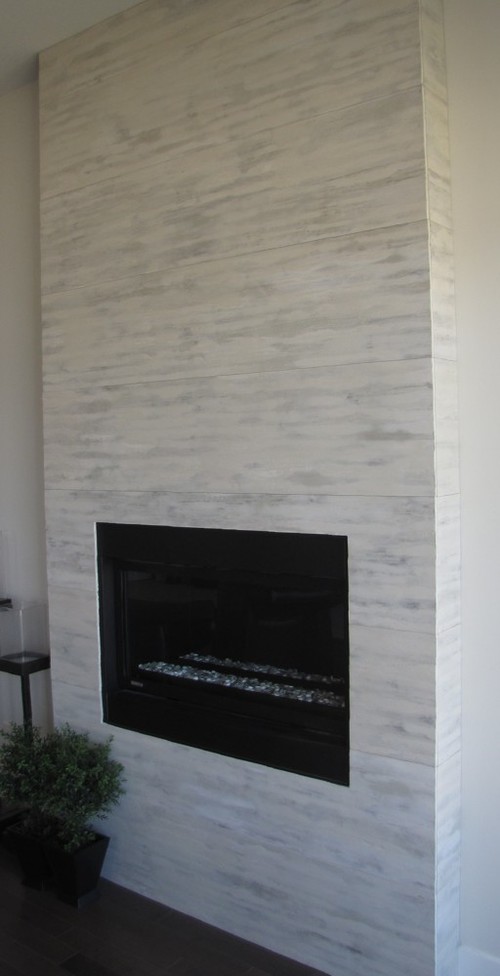 SallyL: Jennifer Brouwer Design
They are all so beautiful… What do you think? Which one would you choose? I think I know which one I would choose.
Have a great day!